Are You Looking To Join Our Family?
We Love Working With Established, Professional Trainers
Expertise + Experience = Results
Do you have clients, but need a better facility to train them in? Take a look at our facility , which has an indoor track, turf, monkey-bars, as well as all the other kinds of equipment you'd expect in a great facility. Accommodating for nearly all types of training regiments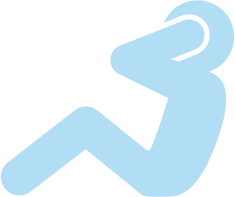 More than Colleagues, We're Family
Many places will lease you space to train. But we've created a culture that not only enables you to train your clients, but also draw on the wisdom of other trainers, who will ultimately become good friends. To get a flavor for our trainers, check out our team.
Are You Ready?
If you have a nationally-recognized certification, established clientele, a passionate and collegial attitude, and are looking for a place for your practice, give us a call!